Best maps for riding
If you're not familiar with
Mad Maps
, you should be. The company sells a variety of printed maps that show you excellent back roads and scenic byways, with accurate mileage counts and helpful notes about roadhouses, attractions, and so on.
They have regional maps, state maps (above: Florida), rally runs, and a series called "Get Outta Town" that shows you several nice rides around a selected major U.S. city. I bought the Atlanta one (see below) to help me navigate around Atlanta on my recent ride from Florida to Tennessee.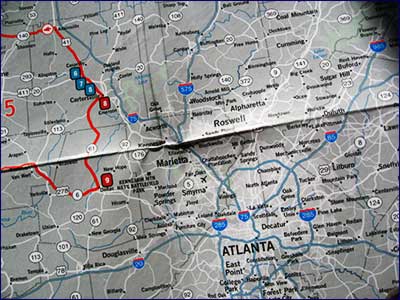 One other awesome map resource I discovered while planning my trip was the
U.S. Highways
Web site. You could spend hours here exploring the non-Interstate highways of the United States, including historic Route 66, among others.
Labels: longdistance, maps, scooters